Cardiac Monitoring Services In Texas
If your physician has ordered to record your heart activity for more information, you will most likely need cardiac monitoring. For cardiac monitoring services in Texas, call RapidCare Emergency Room.
Cardiac Monitoring Center In Texas
If you have a current heart condition or if you are recovering from heart surgery, your doctor may order cardiac monitoring. Cardiac monitoring is important for patients with cardiovascular concerns and previous cardiac diagnoses or surgery.
This non-invasive diagnostic procedure makes sure your cardiac activity is well-recorded. Such so in case of irregularities, your physicians can treat them immediately.
RapidCare Emergency Room offers cardiac monitoring services for both children and adults in (Sugar Land, La Porte, and Katy) Texas.
Our state-of-the-art equipment and machines such as our cardiac monitor devices are readily available for our patients so you do not have to wait long hours to get results or treatment.
Call RapidCare ER to inquire or to schedule your cardiac monitoring.
How does our cardiac monitoring work?
Similar to Electrocardiogram (ECG), cardiac monitors in RapidCare ER observe, measure, and record the electrical activity of the heart. Electrodes are placed on the skin over the chest to detect this electrical activity.
When these signals are detected, the corresponding data will be transmitted to the device or the monitor so our doctors and nurses can read your heart rate or cardiac activity.
However, ECGs can only last for a few minutes. Because of this, it cannot always pick up irregularities, especially when patients only experience occasional symptoms.
When longer monitoring is needed, our doctors in RapidCare ER will recommend cardiac monitoring. In these cases, our patients do not have to be connected to a bulky machine the entire time we monitor their hearts. With the more compact and portable cardiac monitoring procedure, our patients can go on with their daily lives while still being carefully observed for diagnosis and treatment.
Conditions that benefit from cardiac monitoring
Understanding and observing the heart's electrical activity or rhythm can help doctors and healthcare providers make the best decision for a patient's treatment plan.
Cardiac monitoring is especially recommended for patients with heart conditions such as the following:
While cardiac monitoring is used to observe and diagnose, it can also be used to check if the applied treatment is working.
Is your heart beating too fast? At RapidCare Emergency Room we will give you the immediate medical help you need.
Types of Cardiac Monitoring
There Are Different Types of Cardiac Monitoring And your Physician Will Recommend One Based On What Your Current Needs Are.
The Holter Monitor is a cardiac monitoring device that is worn by the patient over their chest and abdomen to measure the rhythm of the heartbeat.
The Holter Monitor is usually recommended when the irregularities of your heartbeat are not frequent. These infrequent irregularities may cause the ECG to miss them so a wearable device such as the Holter Monitor can be helpful.
Similar to the Holter Monitor, the Event Monitor is a portable cardiac monitoring device used when cardiac irregularities are less frequent. However, instead of continuously monitoring, this device usually only records when activated or when it detects an abnormal electrical signal from the heart.

Since the ECG only measures heart activity for a few seconds, a wearable monitor that can be used for longer periods of time such as the Event Monitor is recommended for more accurate readings.
Telemetry or Mobile Cardiac Telemetry is also a portable monitoring device and is recommended for longer wear and monitoring.

This is usually used in cases where cardiac irregularities are rare and more time is needed to capture symptoms or silent patterns of irregularities. While similar to the Event Monitor, this device captures cardiac activity continuously instead of just recording when an abnormality is detected.
Implantable Loop Recorder
The Implantable Loop Recorder monitors cardiac activity the longest.

It can be worn for up to three years so the device is implanted on the chest, underneath the patient's skin. It continuously measures electrical signals from the heart which your cardiologist can monitor remotely.
Benefits Of Our Cardiac Monitoring Treatment
Abnormalities and irregularities in your cardiac activity is a serious medical concern. If ignored, this can result in many complications. This is why checking how your heart is performing through cardiac monitoring is very important.
Here's why you should get our cardiac monitoring treatment:
Accurate cardiac activity readings.
Whether you have just recently noticed problems with your heart or you are already recovering from recent heart surgery, cardiac monitoring makes sure irregularities in your cardiac activity are detected and recorded so you can get better quickly. Accurate readings result in better diagnosis and better treatment.
Identify underlying medical issues.
Heart problems can be caused by different underlying issues as well. When the symptoms are not as frequent, it can be difficult to make a definite diagnosis. Our cardiac monitoring devices can help detect these infrequent symptoms, helping your doctors create accurate and specialized treatment plans.
RapidCare Emergency Room will make sure to provide comprehensive & Passionate ER Care in La Porte and Katy, Tx.
Depending on the diagnosis, the severity of the condition, and how long the cardiac monitoring is going to take, the cardiac monitoring cost may vary.
For more information you can call us at RapidCare ER. Our staff at RapidCare Emergency Room can answer your concerns about your treatment, including the cost and your available options.
Why choose RapidCare Emergency Room for your cardiac monitoring?
RapidCare Emergency Room is an accredited emergency medical facility in Sugar Land, La Porte, and Katy, Texas.
Everyone's needs are different, and so we aim to provide you with treatment plans tailored for you. Whether you come in for testing or for emergency care, you will be seen and treated immediately by a group of experienced medical personnel and board-certified physicians.
On-site Laboratory
and Pharmacy
At RapidCare ER, you don't have to wait for long hours just to receive cardiac monitoring service.
We have an on-sitelaboratory that includes an array of state-of-the-art equipment and machines so that you can get tested immediately and receive quick results.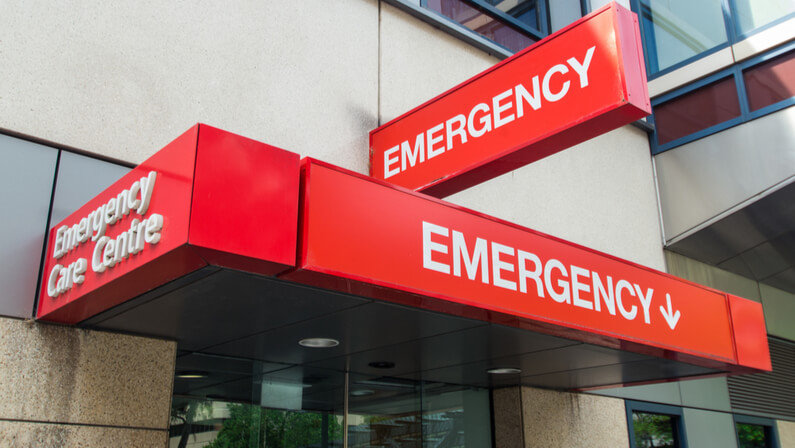 24/7 First-Class and
Personalized Emergency Care
We are open 24 hours a day and 7 days a week, including the holidays.
Everyone's needs are different, and so we aim to provide you with treatment plans tailored for you. Whether you come in for testing or for emergency care, you will be seen and treated immediately by a group of experienced medical personnel and board-certified physicians.
Frequently Asked Questions
Cardiac monitoring is the continuous observation or recording of your cardiac activity — the rhythm and the electrical signals produced by the heart. It is especially recommended for patients with heart conditions or patients who have recently undergone heart surgery.
Cardiac monitoring can last for one day to a few years, depending on your heart condition and depending on the frequency of your symptoms.
In general, the length of cardiac monitoring will be determined by your cardiologist.
You should go to the ER for cardiac monitoring when you experience the following:
Arrhythmia or irregular heartbeats
Unexplained fainting
Stroke/stroke symptoms
Call Us Today For Your Allergic Reaction Consultation