Emergency Preparedness Tips
Are You Prepared for Texas Natural Disasters?
September is National Preparedness Month, a crucial time to ensure that you and your family are ready to face the unpredictable challenges posed by natural disasters. While emergency preparedness awareness begins in September, natural disasters can happen year-round. Living in Texas, you're no stranger to the ever-present threat of such emergencies. While you can't always prevent disasters, you can prepare for them.
Today, at RapidCare ER we'll explore the types of natural disasters in Texas, the risks they pose, and emergency preparedness tips to create a comprehensive emergency plan to keep your loved ones safe. Plus, we'll emphasize the importance of RapidCare Emergency Room, which remains open when other hospitals may be forced to close during disasters.
Types of Natural Disasters in Texas
Texas is a vast state, and its diverse geography exposes residents to a wide range of natural disasters. Emergency preparedness tips are needed to ensure that your family will stay safe during a natural disaster.  Some of the most common types include:
Hurricanes and Tropical Storms: Coastal regions are vulnerable to hurricane strikes, bringing heavy rainfall, storm surges, and strong winds.
Tornadoes: Texas experiences some of the most intense tornadoes in the country, particularly in the "Tornado Alley" region.
Flooding: Flash floods can occur in various parts of Texas due to heavy rainfall or storms.
Wildfires: Dry conditions and strong winds make Texas susceptible to wildfires, especially in the western regions.
Severe Thunderstorms: These storms can bring hail, lightning, and damaging winds.
Heatwaves: Texas summers can be scorching, leading to heat-related illnesses and power outages.
Droughts: Prolonged periods of low rainfall can result in water shortages and agricultural problems.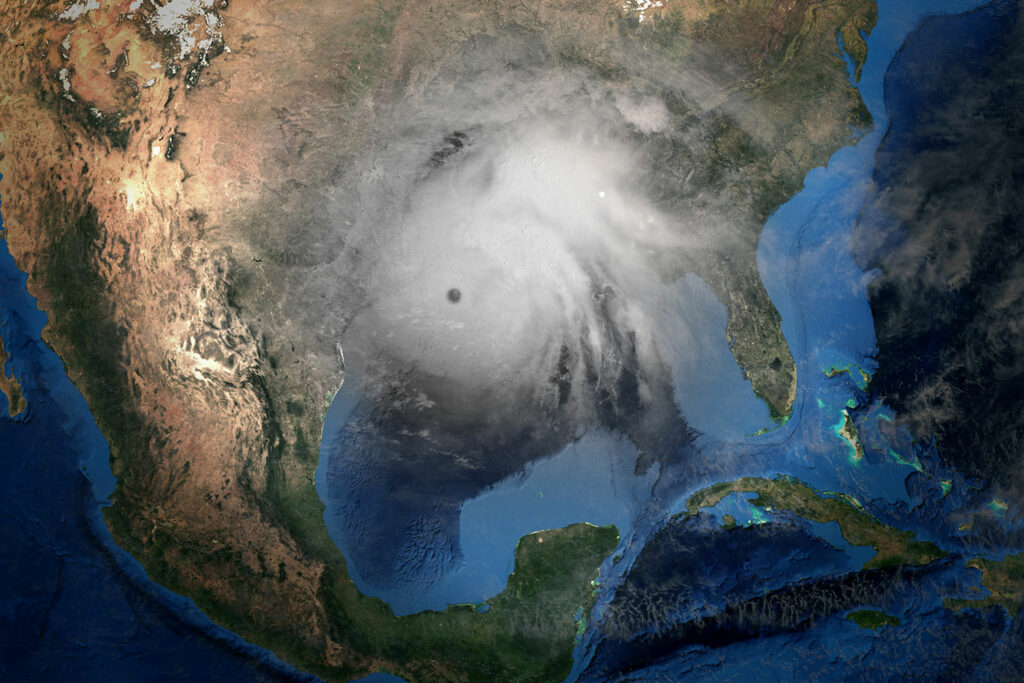 Risks of Natural Disasters
Understanding the risks associated with natural disasters is the first step in preparing for them. These risks include:
Physical Injury & Loss of Life: Flying debris, falling objects, and structural damage can pose immediate threats to your safety. Natural disasters can result in injuries or fatalities, making immediate medical attention critical.
Flooding: Drowning and waterborne diseases are significant concerns during floods.
Displacement: Evacuations may be necessary due to disasters like hurricanes and wildfires, leading to temporary homelessness.
Loss of Utilities: Power outages, water shortages, and communication disruptions can occur.
Health Issues: Extreme weather conditions can exacerbate existing health conditions or lead to new ones.
Creating an Emergency Plan for Your Family
To ensure your family's safety during a natural disaster, consider these steps when creating an emergency plan:
Communication: Establish a family communication plan, including a designated meeting place and contact person outside your area.
Emergency Kit: Assemble a well-stocked emergency kit with essential supplies like water, non-perishable food, flashlights, batteries, first-aid supplies, and important documents.
Evacuation Plan: Determine evacuation routes and destinations, and practice evacuation drills with your family.
Special Needs: Consider the needs of family members with disabilities or medical conditions in your plan.
Pet Care: Include plans for your pets' safety and well-being during emergencies.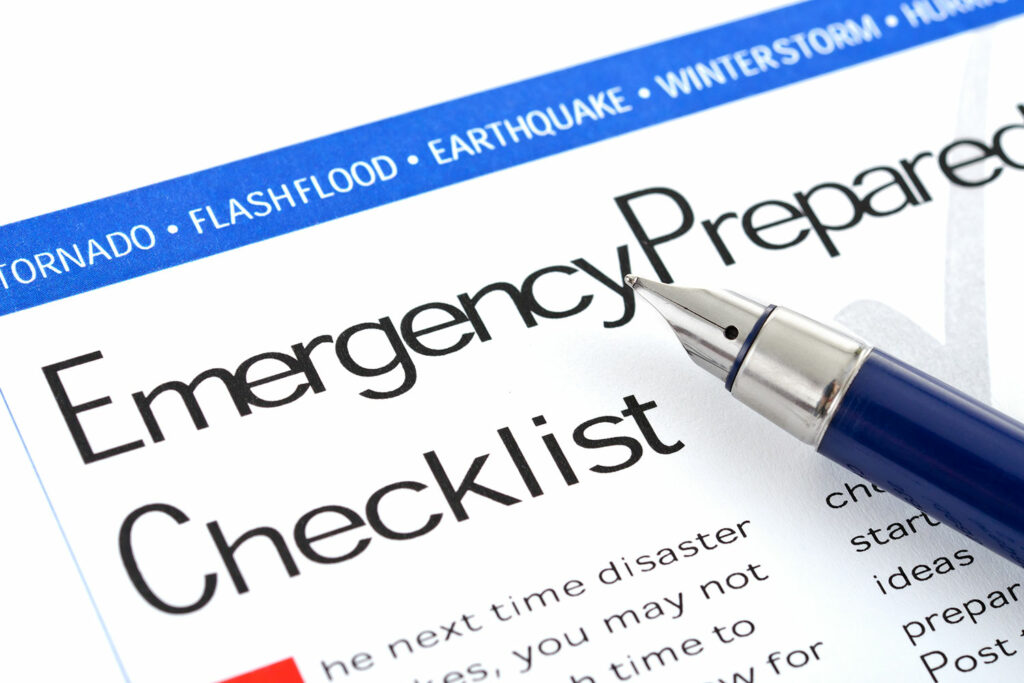 Plan for Separation During an Emergency
In case you and your family members get separated during a disaster, designate a meeting point and communicate frequently via text or social media if possible. Ensure that everyone knows how to reach the designated contact person outside your area for updates.
Plan for Evacuation
If an evacuation order is issued, follow these guidelines:
Leave promptly to avoid traffic congestion.
Take your emergency kit, important documents, medications, and valuable items.
Turn off utilities before leaving your home.
Follow local authorities' instructions and stay informed.
Building an Emergency Preparedness Kit
Your emergency kit should include the following items:
Water (one gallon per person per day)
Non-perishable food items
Flashlights and batteries
First-aid supplies
Medications and medical supplies
Personal hygiene items
Important documents (IDs, insurance, and medical records)
Cash
Tools and supplies for safety and comfort
Clothing and blankets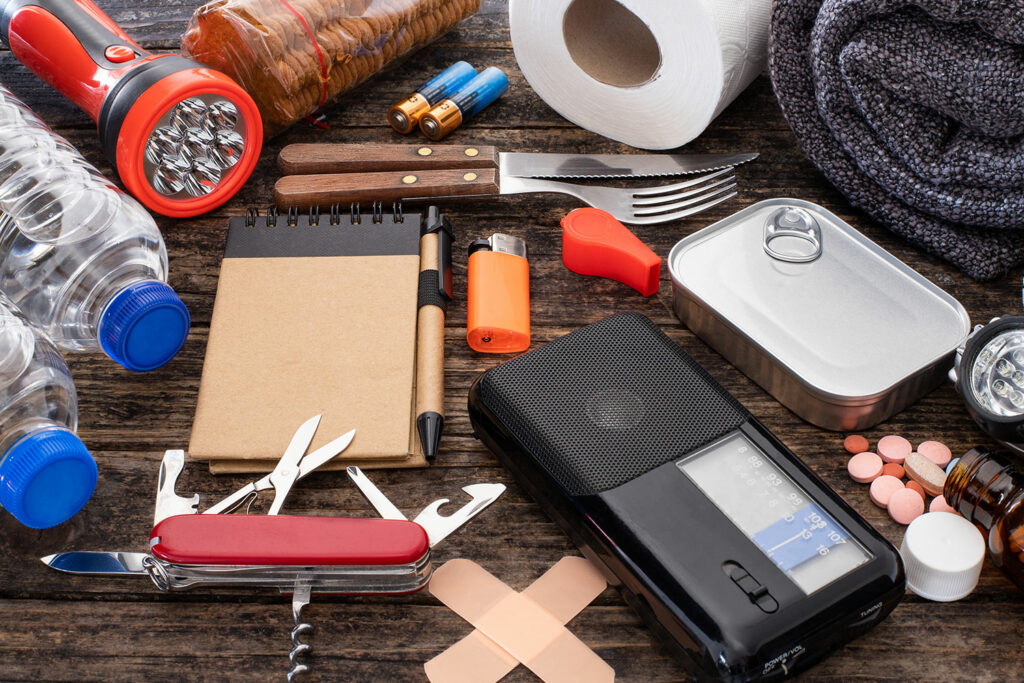 RapidCare Emergency Room: Your Lifeline During Disasters
During natural disasters, access to medical care is critical. RapidCare Emergency Room remains open 24/7 when other hospitals may have to close due to the impact of the disaster. Our dedicated staff is prepared to provide urgent medical assistance to those in need, ensuring that you and your family receive the care you deserve.
National Preparedness Month is a reminder that being prepared can make all the difference when facing the unpredictable forces of nature in Texas. By understanding the types of natural disasters, assessing the associated risks, and creating a comprehensive emergency plan, you can safeguard your family's well-being. Remember, RapidCare Emergency Room is here to support you when you need it most, ensuring that medical care remains accessible even during challenging times. Stay safe, stay prepared, and protect what matters most.