Father's Day Giveaway 2023
We are happy to welcome all great dads to take advantage of our Father's Day Giveaway 2023 for a chance to win a $100 gift card to Academy Sports Outdoors Store!
Being a great father requires a unique individual. For all you dads out there currently navigating the challenges of fatherhood, it's a tough job, but every moment is worth it.  There's no denying it, a dad may be the toughest guy around, but he simply melts at the sight of his child's smile.
Just like mothers, being a dad is a 24/7 responsibility filled with surprises, challenges, experiences, and lessons to learn. Every dad has his own unique style, but most will agree that to be a good one, you must possess qualities such as patience, understanding, respect, humor, spirituality, generosity, diligence, courage, compassion, selflessness, strength, honesty, sacrifice, responsibility, and, above all, love.
At RapidCare Emergency we deeply respect you, DADS! This Father's Day Giveaway 2023 is dedicated to all the hard-working fathers who nurture, educate, support, and unconditionally love their families every single day. We genuinely appreciate everything you do for your children, as they are the future of our communities. Thank you for raising them with care and dedication.
Happy Father's Day, you deserve it!  Get to know more about how to participate in our free giveaway to potentially win a free $100 gift card to Academy Sports Outdoors Store.
1 Winner per location!  At RapidCare Emergency, we've got 4 locations so choose the one that is closest to you!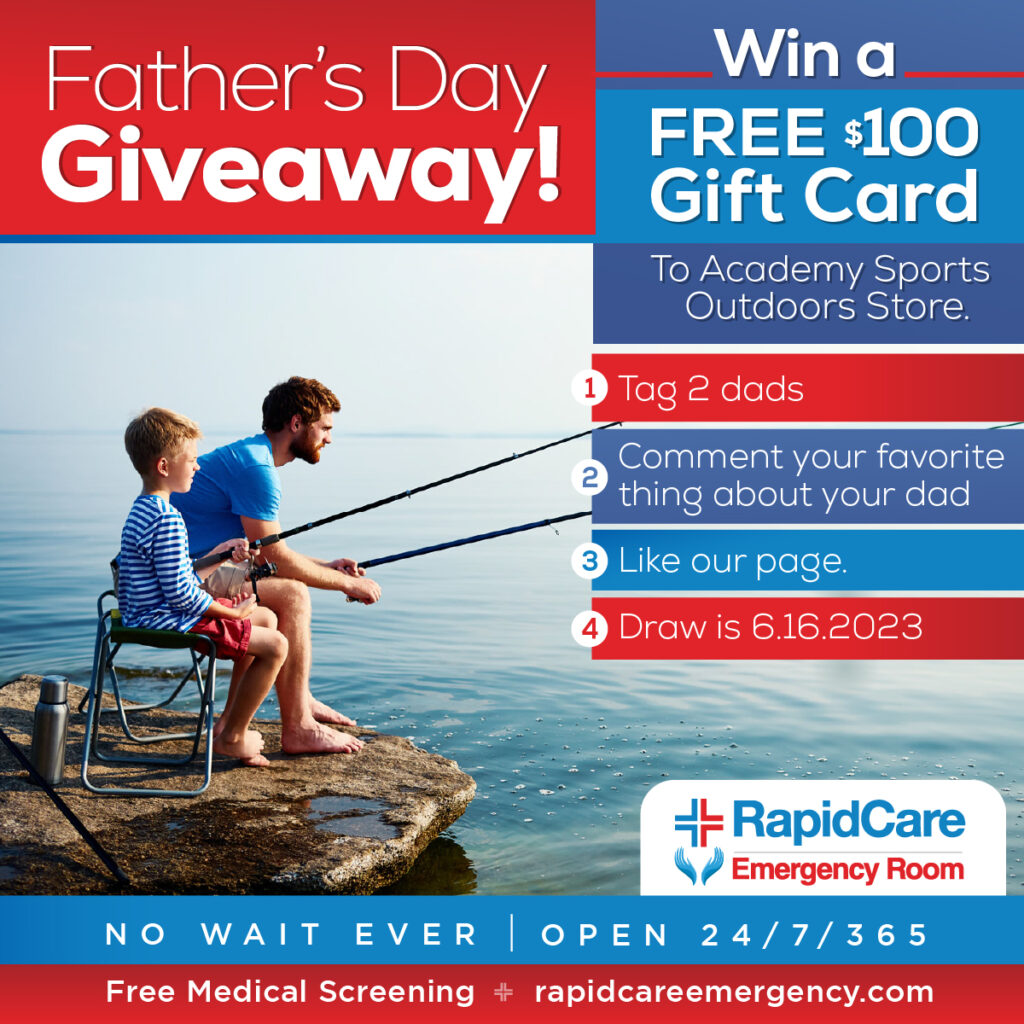 How to Participate Through Facebook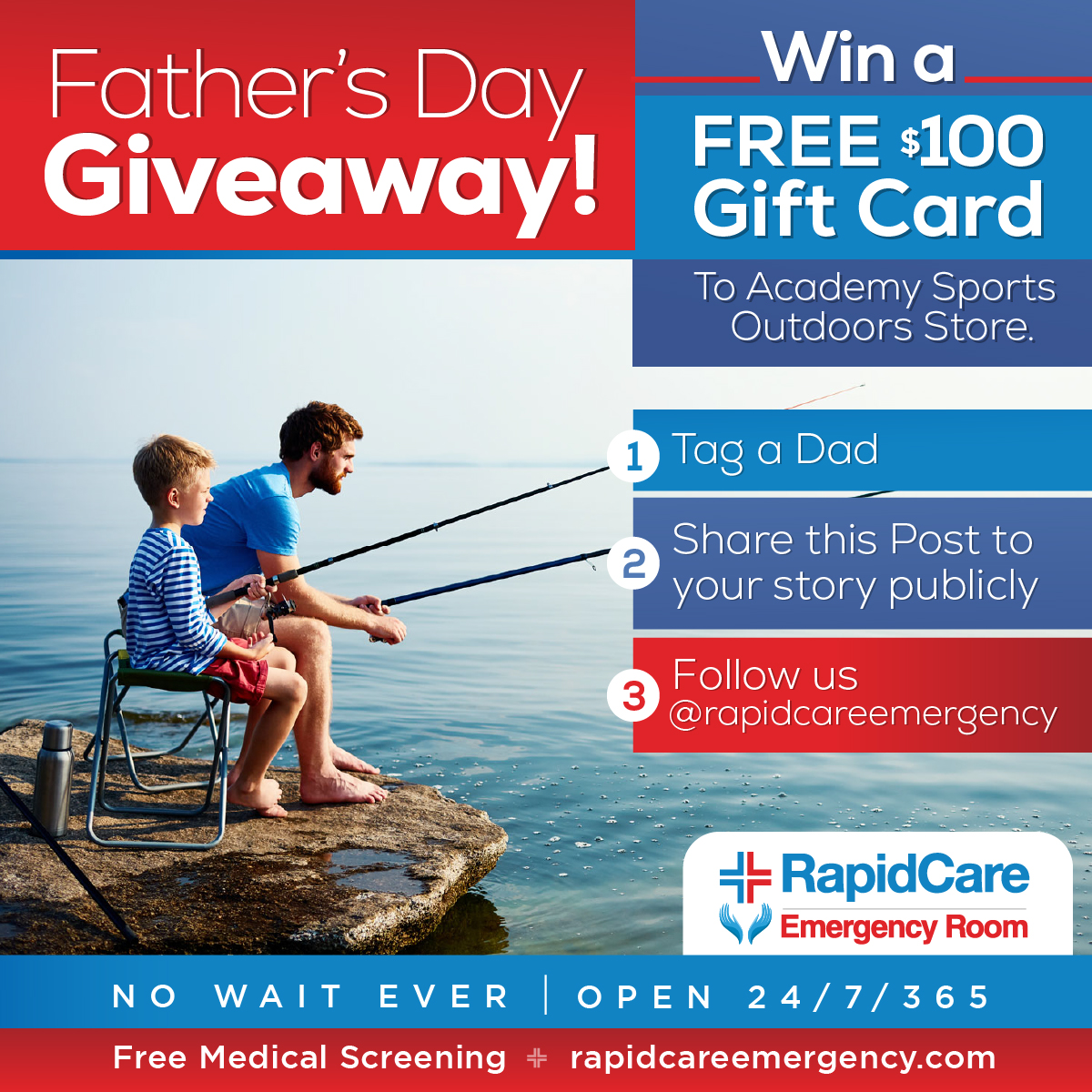 How to Participate Through Instagram
Terms and Conditions
In order to receive your prize, the winner must visit RapidCare Emergency Room with a valid photo ID.
The following are not eligible to participate in the contest: employees of the company, affiliates, or any agency working with the company, and their immediate families.
RapidCare Emergency Room is not liable should the Social Media site experience any issues or downtime.
Any disputes relating to eligibility will be determined solely by RapidCare Emergency Room.
RapidCare Emergency Room reserves the right to modify or discontinue this program at any time without prior notice.
The Raffle Draw (cutoff date) will take place on 6-16-2023.