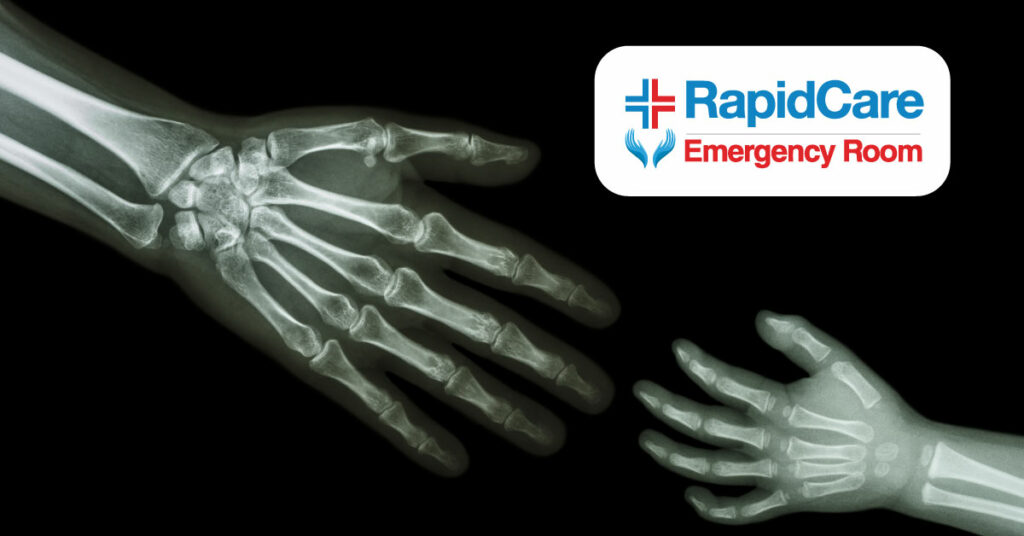 The Importance of Emergency Radiology
Emergency radiology is a critical subspecialty of medical practice, playing a pivotal role in saving lives within the walls of our RapidCare Emergency Room. At RapidCare, we understand the significance of timely and accurate diagnostics during emergency situations. That's why we have a dedicated team of emergency-trained radiologic technologists and state-of-the-art technology at our disposal, available 24/7, even during holidays.  Get to know the importance of Emergency Radiology.
Celebrating National Rad Tech Week
We'd like to take a moment to express our appreciation to all our dedicated radiologic tech professionals. Happy National Rad Tech Week! These professionals are instrumental in helping our ER physicians arrive at the correct diagnosis during high-stress, high-stakes emergency situations.  We cannot begin to stress the importance of Emergency Radiology, especially during a medical emergency.  It helps save lives.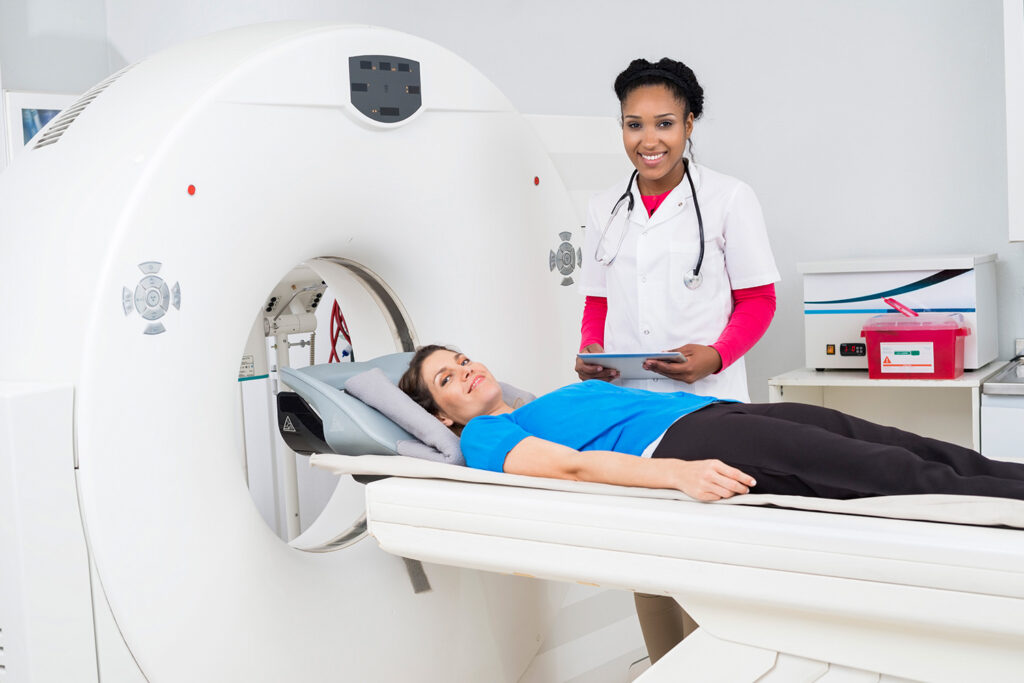 Time is of the Essence in Emergency Radiology
In the Emergency Room, time is a double-edged sword—it can be both our greatest ally and our worst enemy. The first hour after trauma or the onset of symptoms is what we refer to as the "golden hour." During this crucial time frame, accurate and swift diagnosis can significantly impact patient outcomes. When our doctors can pinpoint the patient's condition accurately within that first hour, survival rates increase, and the risk of long-term or permanent damage decreases.
Our emergency radiologists are the unsung heroes in this race against time. They are always on site, ready to perform the necessary tests to support our physicians in providing prompt and effective care.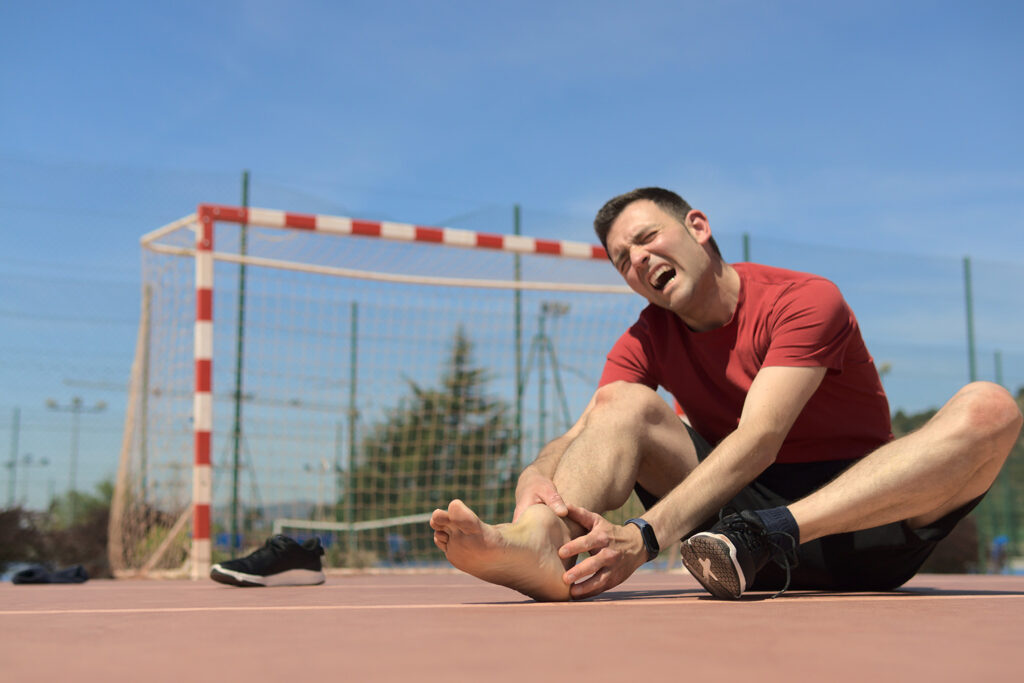 Cutting-Edge Technology for Swift Diagnosis
As we've highlighted earlier, immediate, and accurate evaluation and diagnosis are the cornerstones of effective emergency care. RapidCare Emergency Room is equipped with the latest imaging technology, ensuring that results are available within minutes, not hours.
CT Scan
Our CT (Computed Tomography) scans are instrumental in producing clear and detailed images of soft tissue, bones, and blood vessels within the body. These high-resolution images enable our emergency radiologists and physicians to diagnose and treat internal injuries and diseases effectively. CT scans are recommended in various cases, including diagnosing infectious diseases, identifying muscle disorders, visualizing bone fractures, pinpointing the location of tumors, studying blood vessels and other internal structures, assessing the extent of internal injuries and internal bleeding, and diagnosing heart disease.
X-Rays
For years, X-rays have played a pivotal role in diagnosing internal organ and bone conditions. At RapidCare Emergency Room, we utilize digital X-rays, which offer several advantages compared to conventional X-rays. These benefits include lower radiation exposure, as well as improved processing and storage of images. In the ER, X-rays are primarily employed to diagnose or evaluate conditions such as infections (including pneumonia), broken bones, digestive problems, damage to the stomach or intestines, kidney, bladder, and gallstones, blocked blood vessels, enlarged heart, and locating foreign objects in the body.
Ultrasound
Ultrasound tests employ high-frequency sound waves to capture images of a patient's internal body structures. The sound frequency used in ultrasounds is inaudible, and it is continuously adjusted during the procedure depending on the depth of the tissue or organ being evaluated. High-frequency ultrasounds are ideal for superficial imaging, while low frequencies can penetrate deeper. Physicians may request an ultrasound for patients in cases of abdominal trauma, acute abdominal pain, liver and gall bladder concerns, urinary issues, and during pregnancy.
Collaboration Between Rad Techs and ER Physicians
One unique aspect of our RapidCare Emergency Room is the close collaboration between our skilled radiologic technologists and ER physicians. They work seamlessly as a team, which is crucial during emergency situations. Our radiologic technologists understand the urgency of the situation and the importance of capturing accurate images swiftly. This collaborative effort ensures that the diagnostic process is streamlined, and results are delivered promptly to the physicians, allowing them to make informed decisions regarding patient care.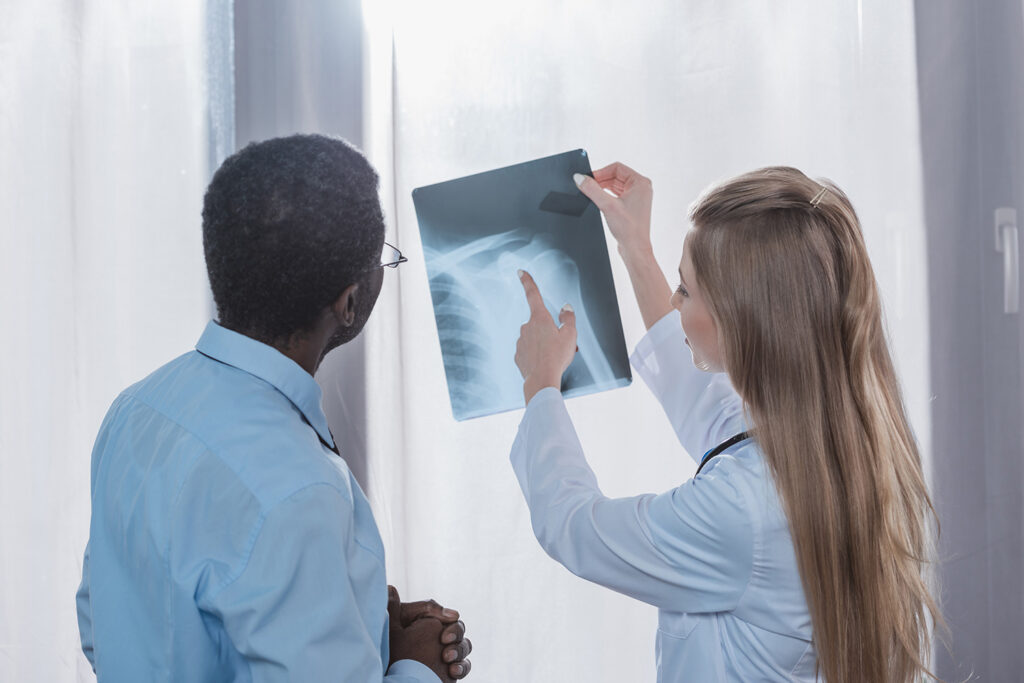 Radiology for Pediatric Patients
Another distinctive aspect of our emergency radiology services is our expertise in pediatric radiology. We understand that diagnosing and treating children during emergencies requires a specialized approach. Our radiologic technologists and emergency radiologists have the training and experience to ensure the safety and comfort of our young patients while obtaining critical diagnostic images. RapidCare Emergency Room is well-equipped to handle emergency radiology for patients of all ages, ensuring that every member of the community receives the care they need when it matters most.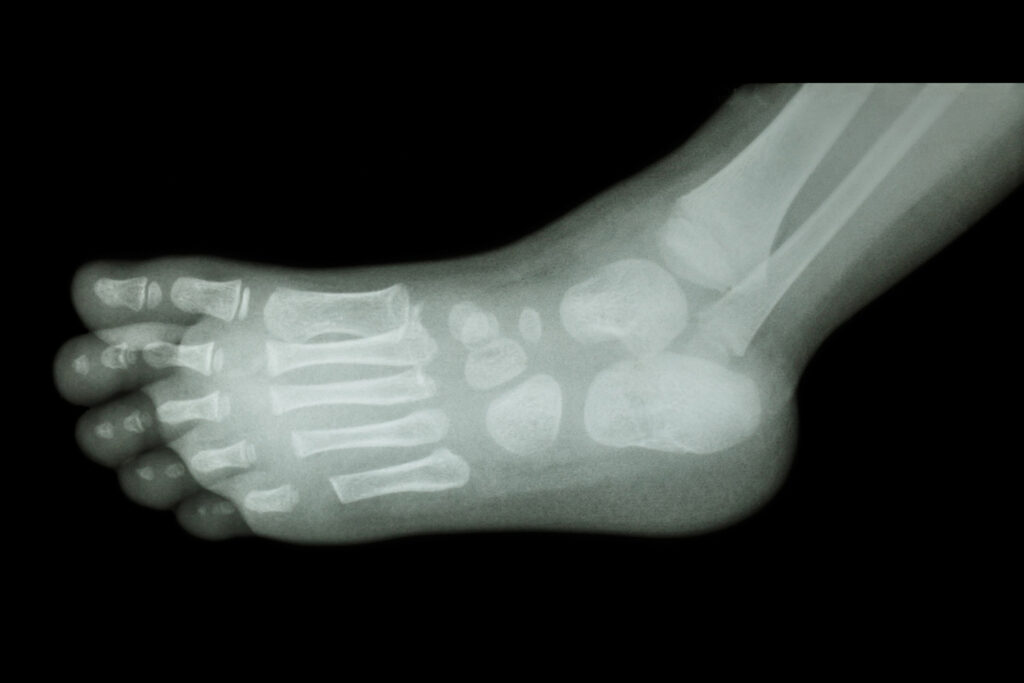 All our radiology tests are safe, non-invasive, and painless. The best part is that results are available within minutes, allowing our doctors to tailor personalized treatment courses for each patient, increasing the chances of a positive outcome.
In addition to having the most advanced radiology equipment, RapidCare Emergency Room employs the best emergency radiologists, individuals with the experience and knowledge necessary to save lives when time is of the essence.