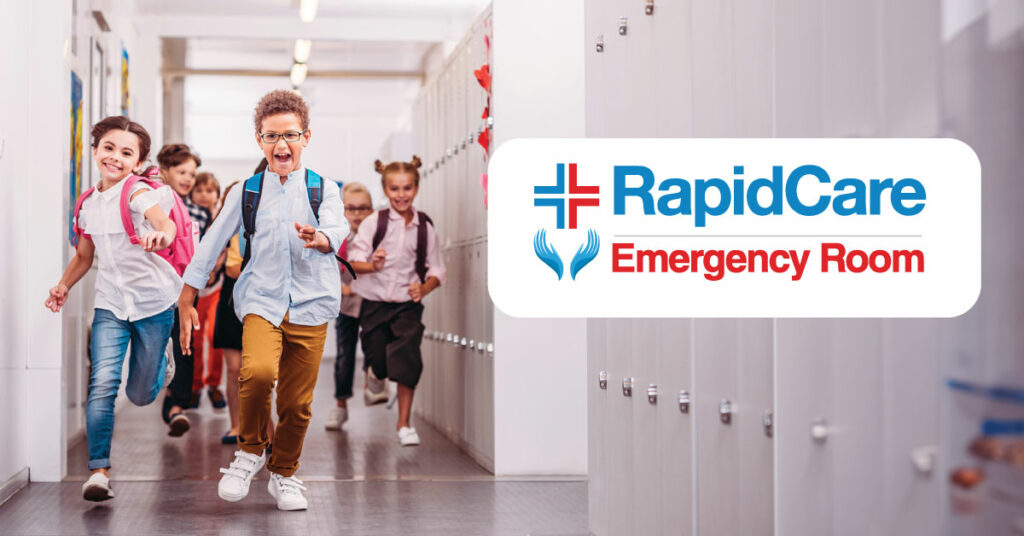 Back to School Health & Safety
15 Essential Tips for Parents
As the warm days of summer gradually transition to the colorful hues of autumn, the buzz of a new school year fills the air. There's an undeniable sense of excitement and anticipation as parents and kids alike gear up for another chapter of growth and learning. At RapidCare Emergency Room, we're here to be your partner in ensuring a smooth and safe return to the classroom. Let's dive into a heartwarming guide filled with back-to-school health and safety tips, and a friendly reminder of where to turn during emergencies.
1. Stay Organized: Mastering Time Management
Creating a positive start to the school year begins with staying organized. Use digital calendars or charming physical planners to jot down school schedules, playdates, and those precious family moments. This helps set the stage for effective time management, ensuring everyone's activities fit together like puzzle pieces.
2. Health Check-ups: Nurturing Well-being
Prioritize your child's well-being by scheduling a health check-up before the school bell rings. Confirm that vaccinations are up-to-date and address any health queries. Get acquainted with the school's health guidelines so you're equipped to navigate any health hiccups.
3. Emergency Contacts: Swift Response at Your Fingertips
Life's unpredictability can catch us off guard, but being prepared doesn't have to be complicated. Share up-to-date emergency contact info with the school, including those beloved "just-in-case" numbers. With this small step, you're ensuring that help is just a phone call away.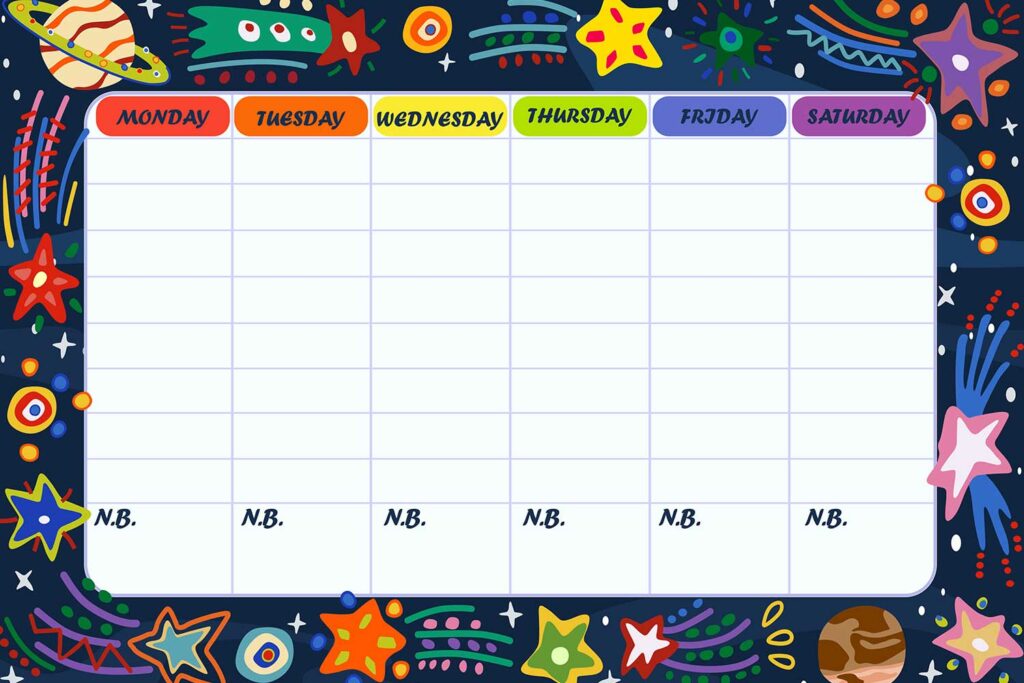 4. Nutritious Meals: Fueling Body and Mind
Empower your child's adventures with the right fuel – nutritious meals! Pack their lunchbox with a colorful array of fruits, veggies, lean proteins, and whole grains. These delicious bites set the stage for a day filled with energy and excitement.
 5. Safety Discussions: Empowering Awareness
Safety chats are like little life guides for your child. Engage in friendly conversations about topics like staying safe around strangers, crossing streets, and handling surprises. Empower your child with the knowledge to make smart decisions with confidence.
6. Communication with Teachers: Building Strong Partnerships
Building bridges with teachers is like creating a village of support for your child. Attend parent-teacher meetings to learn more about their journey. By being in sync, you're setting the foundation for an amazing year of learning and growth.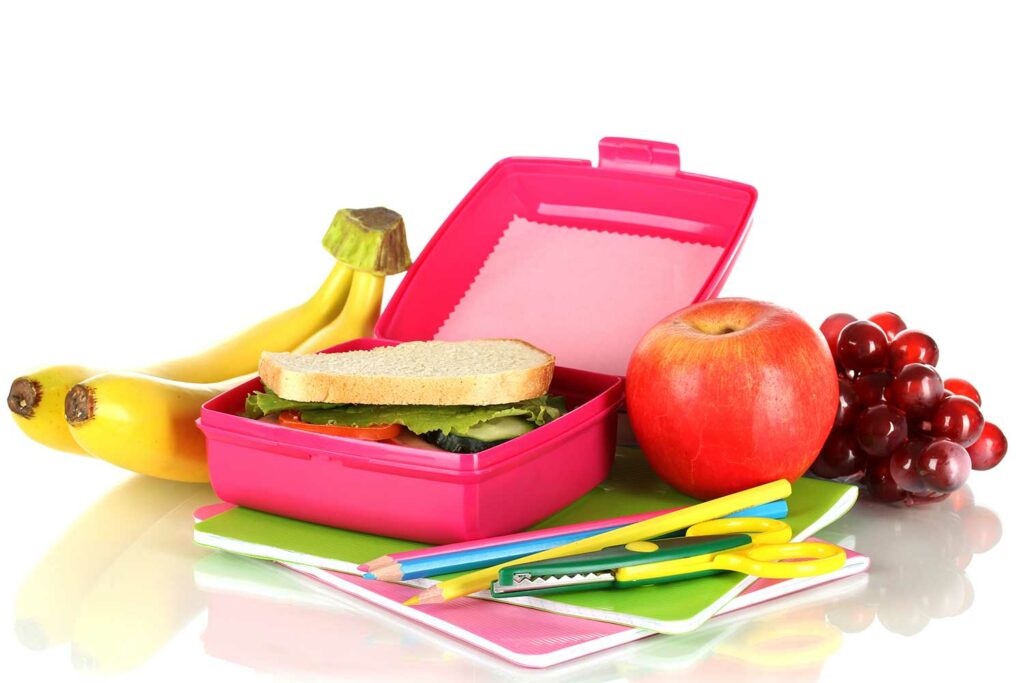 7. Allergies and Medical Conditions: A Proactive Approach
If your child has allergies or medical needs, collaborating with the school is a wonderful way to ensure their safety. Share information, medications, and a sprinkle of understanding to create an inclusive environment where everyone thrives.
8. Healthy Sleep Routine: Energizing Rest
Dreams start with restful sleep. Establish a comforting bedtime routine that makes winding down a cherished ritual. By nurturing healthy sleep habits, you're ensuring your child wakes up ready to conquer each day.
9. Homework and Study Time: Cultivating Effective Study Habits
Transforming homework into a joyful adventure starts with a cozy study corner. Create a special spot where learning becomes a journey of discovery. Regular study time helps your child flourish academically.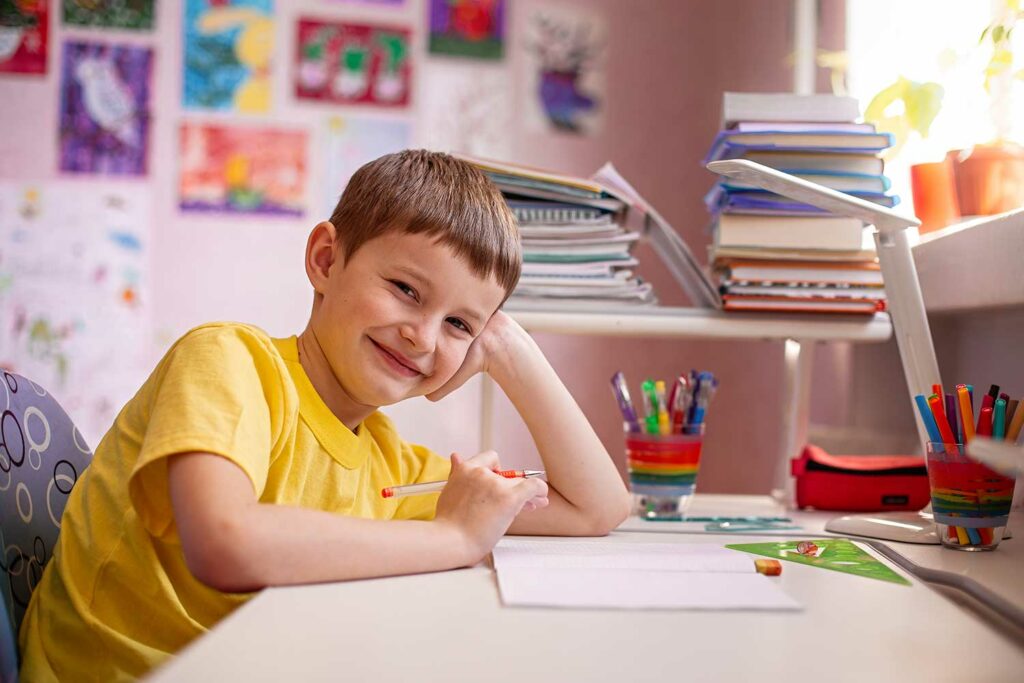 10. Encourage Physical Activity: Energizing the Body and Mind
Adventures are out there waiting to be explored! Encourage physical activities your child loves, from sports to imaginative play. This not only keeps them healthy but also fosters creativity and happiness.
11. Emergency Preparedness: A Secure Learning Environment
Familiarize yourself with the school's emergency protocols, like a secret plan for rainy days. Knowing these procedures helps everyone act swiftly and confidently when unexpected moments arise.
12. Monitor Screen Time: Balancing Digital Engagement
Screen time adventures are wonderful, but balance is key. Set limits on screens and encourage outdoor play, reading, and crafting. By offering a variety of activities, you're nurturing well-rounded growth.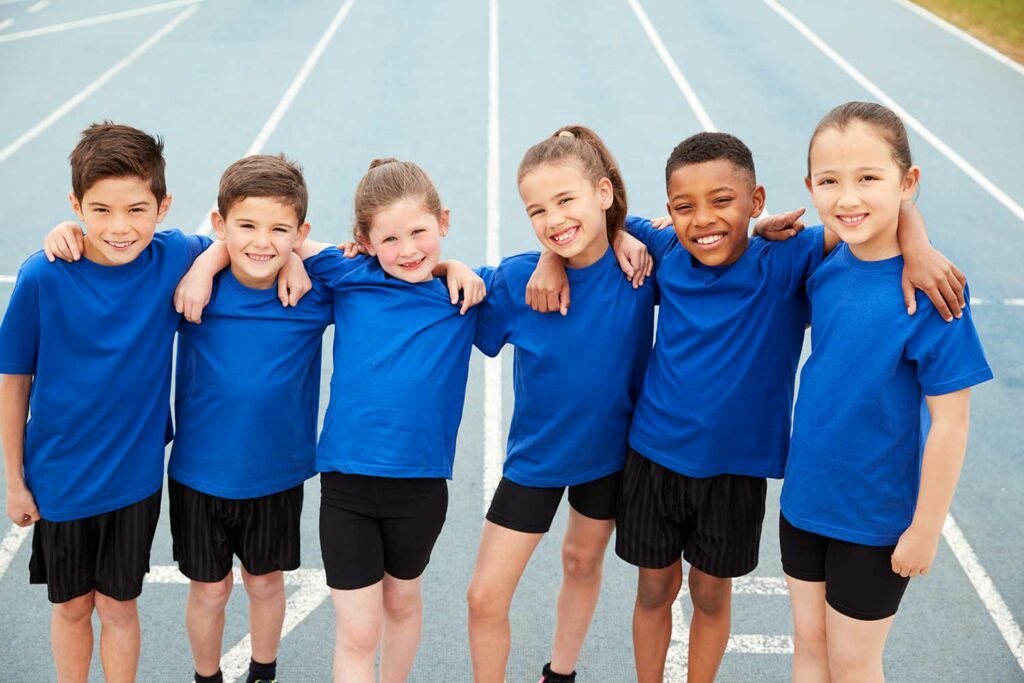 13. Teach Healthy Habits: Cultivating Healthy Habits
Healthy habits are like little life lessons. Teach the magic of handwashing and tidiness to prevent pesky germs from taking over. It's a journey of health you embark on together.
14. Stay Calm and Patient: Navigating the Transition
The new school year might stir up some emotions – for both parents and kids. Be a comforting presence, ready to listen and support. By navigating the transition together, you're creating lasting memories.
15. Know Where to Go During an Emergency: RapidCare Emergency Room
In those rare moments when you need a helping hand, RapidCare Emergency Room is here with open arms. With locations in La Porte, Katy, Missouri City/Sugar Land, and Conroe/Montgomery, we're always just a stone's throw away. Open 24/7, every day of the year, including holidays, our team is ready to offer the care and compassion your family deserves.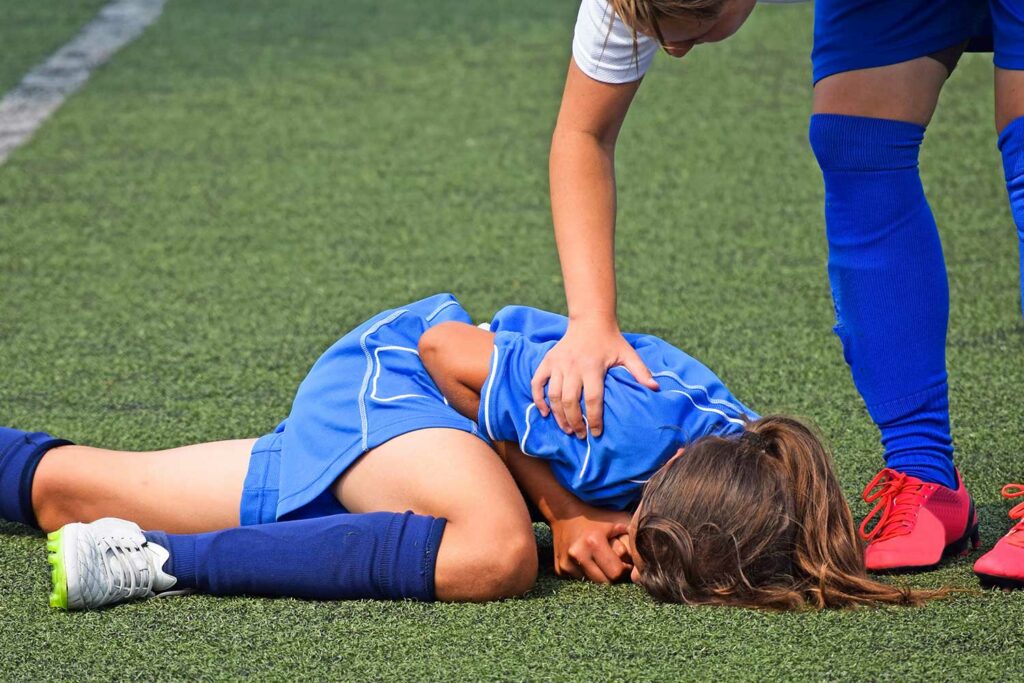 Where to Go When An Emergency Strikes
As you step into this exciting chapter, remember that RapidCare Emergency Room is your trusted partner in health and safety. Let's embark on this journey together, creating cherished memories and ensuring your child's well-being every step of the way. Here's to a safe, successful, and enriching school year ahead!
All RapidCare Emergency Room locations in La Porte, Katy, Missouri City/Sugar Land, and Conroe/Montgomery are open 24/7 every day of the year including holidays.  We're here to help you and your family get well fast!