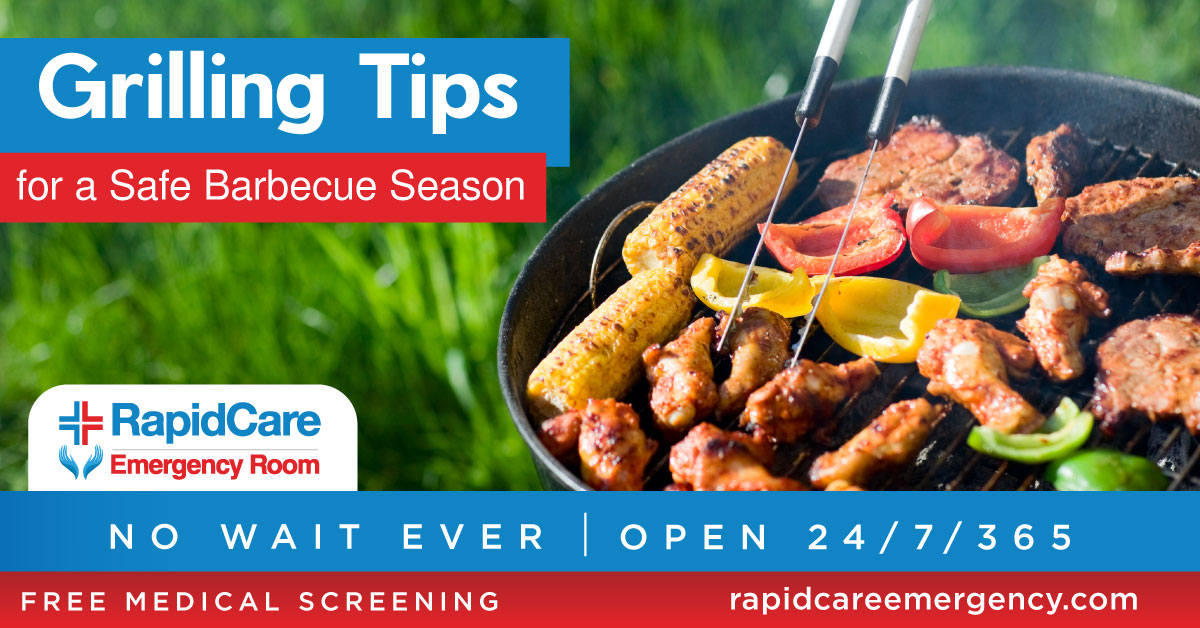 Grilling Safety Tips for a Safe Barbecue Season
May is National Barbecue Month. This celebration ushers in the official barbecue season, allowing us to showcase our best recipes and impress our friends and family with our open-fire culinary skills.
Grilling is one of life's simple pleasures and an essential part of summer. But, unfortunately, where fire is involved, there is also a high risk of injury.  For this reason, RapidCare Emergency Room brings you the following Grilling Safety Tips.
Should you ever have a grilling emergency, please keep in mind that all locations in La Porte, Katy, Missouri City/Sugar Land, and Conroe/Montgomery are open 24/7 every day of the year. So you can count on us to help when you need it most.
Grilling-Related Hazards
The following data from the National Fire Protection Association (NFPA) highlights the potential dangers of cookouts:
More than 22,000 Americans visit the ER for grilling-related injuries annually
Nearly half of these ER visits are due to burns
2,820 require emergency care for contact-type burns every year
More than 9,000 house fires per year involve a gas grill, and an additional 1,440 fires involve charcoal grills
The good news is that many of these grilling-related injuries and fires are preventable.
Grilling Safety Tips to Enjoy Barbecue Season Safely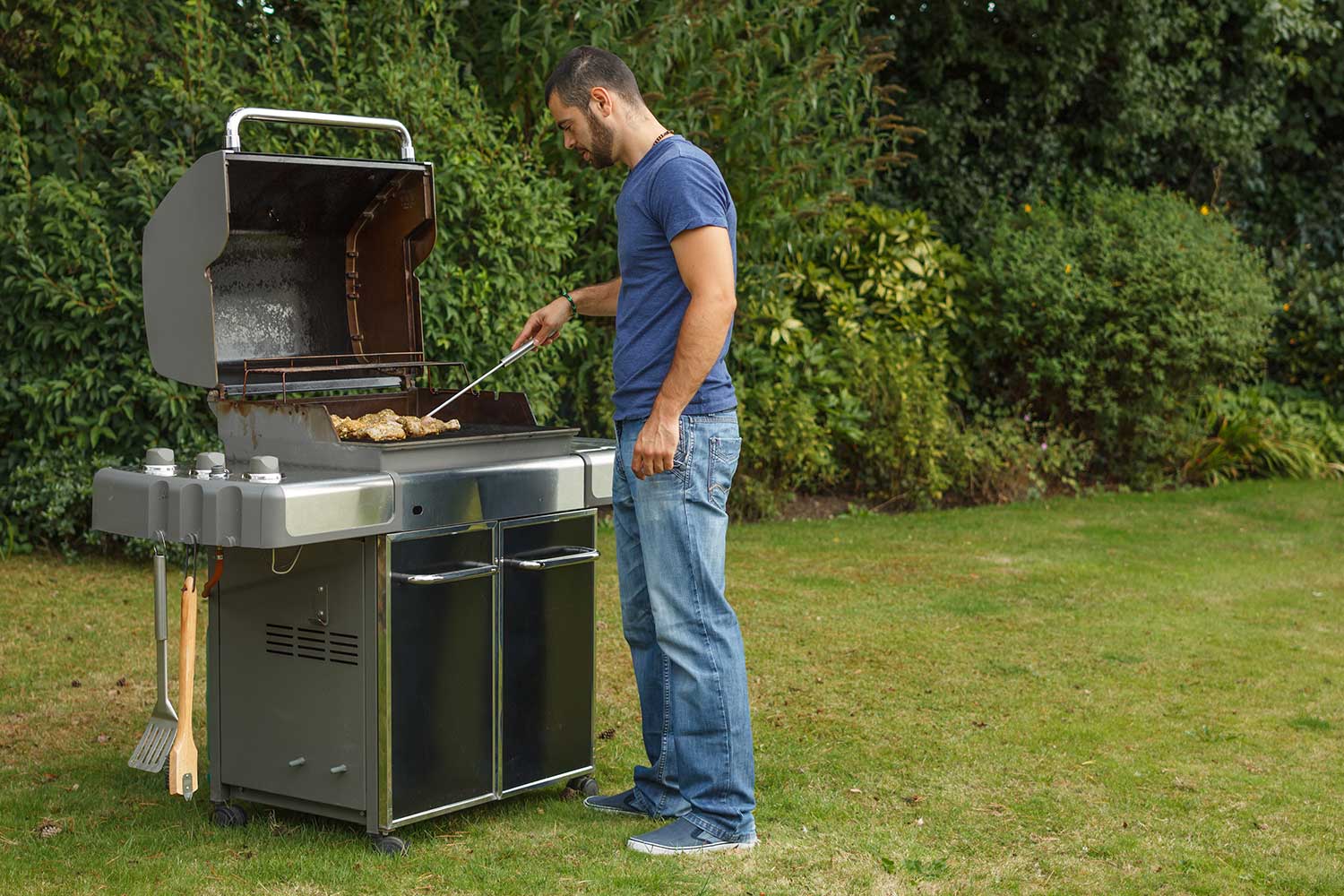 1. Only Use Gas and Charcoal Grills Outdoors
Where you place your grill is crucial to help keep your family safe. While it might seem convenient to grill indoors, in an open garage or covered balcony, this is ill-advised. See, propane, gas, and charcoal grills create carbon monoxide, which is highly toxic.
Therefore, you should only use your grill outdoors in a well-ventilated area but place it away from tablecloths, low-hanging tree branches, lawn decorations, and anything that could catch fire.
Also, ensure your grill is on level ground to avoid tipping over.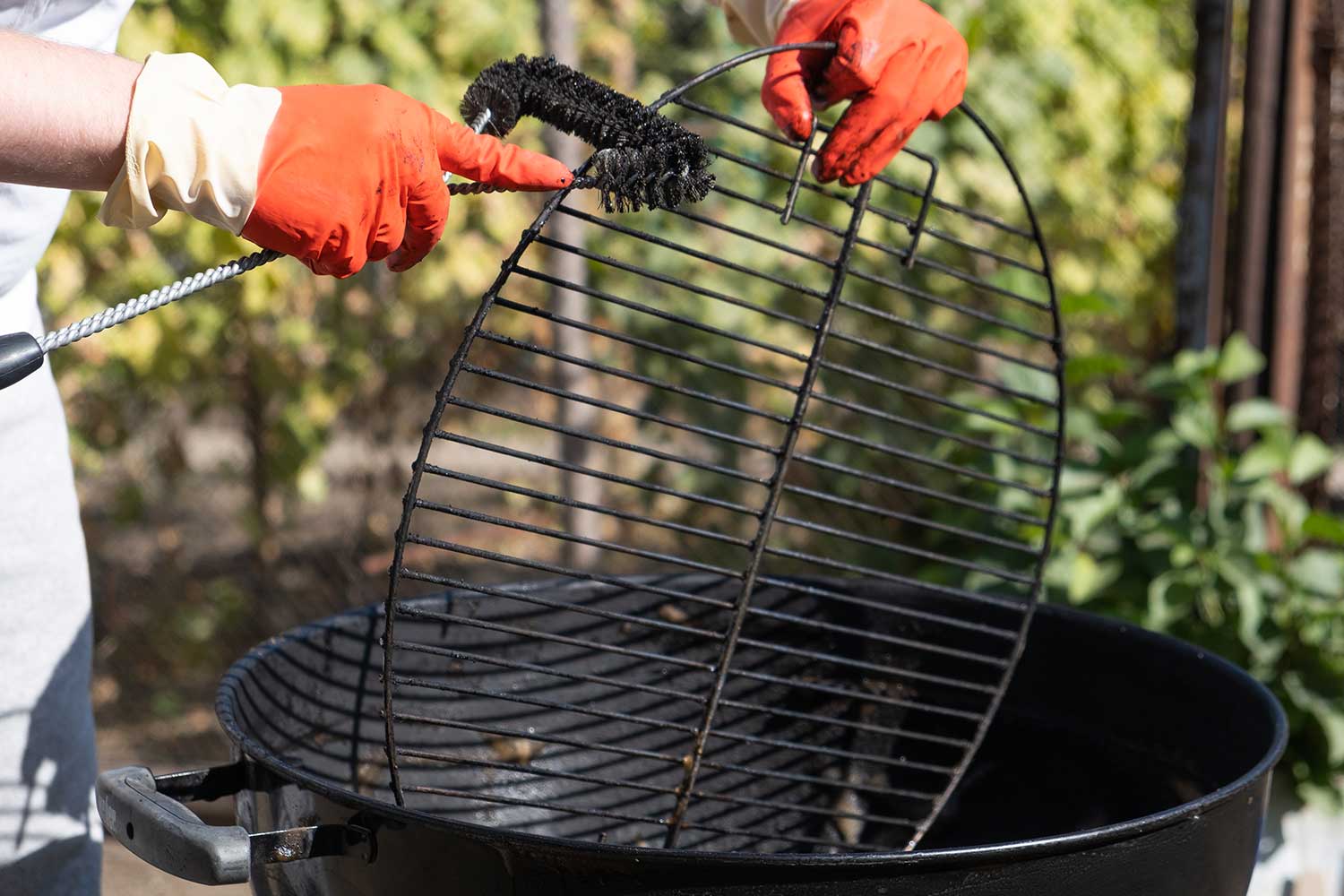 2. Check Your Grill for Leaks
Before you fire up your grill, please thoroughly check it to ensure the gas lines and hoses are in good working condition. Gas leaks can build up inside your BBQ when the lid is closed or catch fire from the heat.
It's also important to open the grill's lid and allow a few minutes to pass before lighting it; this will allow gas to dissipate.
3. Clean Your Grill After Every Use
Barbecuing can cause grease to build up on the grill plates or grease trays. If you don't clean the fat, it can act as fuel and catch fire the next time you use your grill.
Make sure you wait until your grill cools down to clean it so you don't burn yourself.
4. Never Leave a lit Barbecue Unattended
Most of us are guilty of leaving the grill unattended while cooking. Unfortunately, doing this doesn't just mean you'll have burnt hamburgers for dinner; it can also start a fire and cause actual harm to a family member or your home.
If you need to step away from the grill for whatever reason, ensure another adult knows their way around a grill and can keep watch while you return.
Remember to keep children and pets away from your barbecue while it's in use.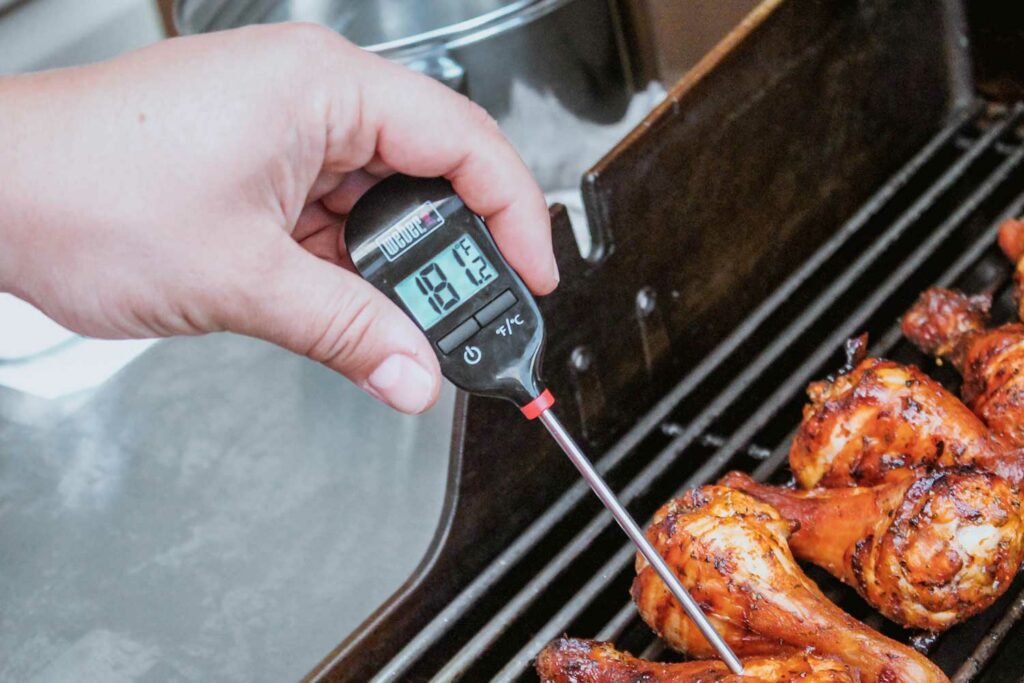 5. Refrain from Overloading Your Grill
While your grill might be spacious, avoid the temptation of pilling a lot of meats on it. The grease released can quickly start a fire or cause flare-ups that can cause painful burns.
6. Use a Meat Thermometer
A meat thermometer is an excellent way to ensure your meat's core reaches the ideal cooking temperature. This simple step can prevent food poisoning from undercooked meat. Also, remember to store leftovers in the fridge, don't leave them out too long to prevent harmful bacteria from growing.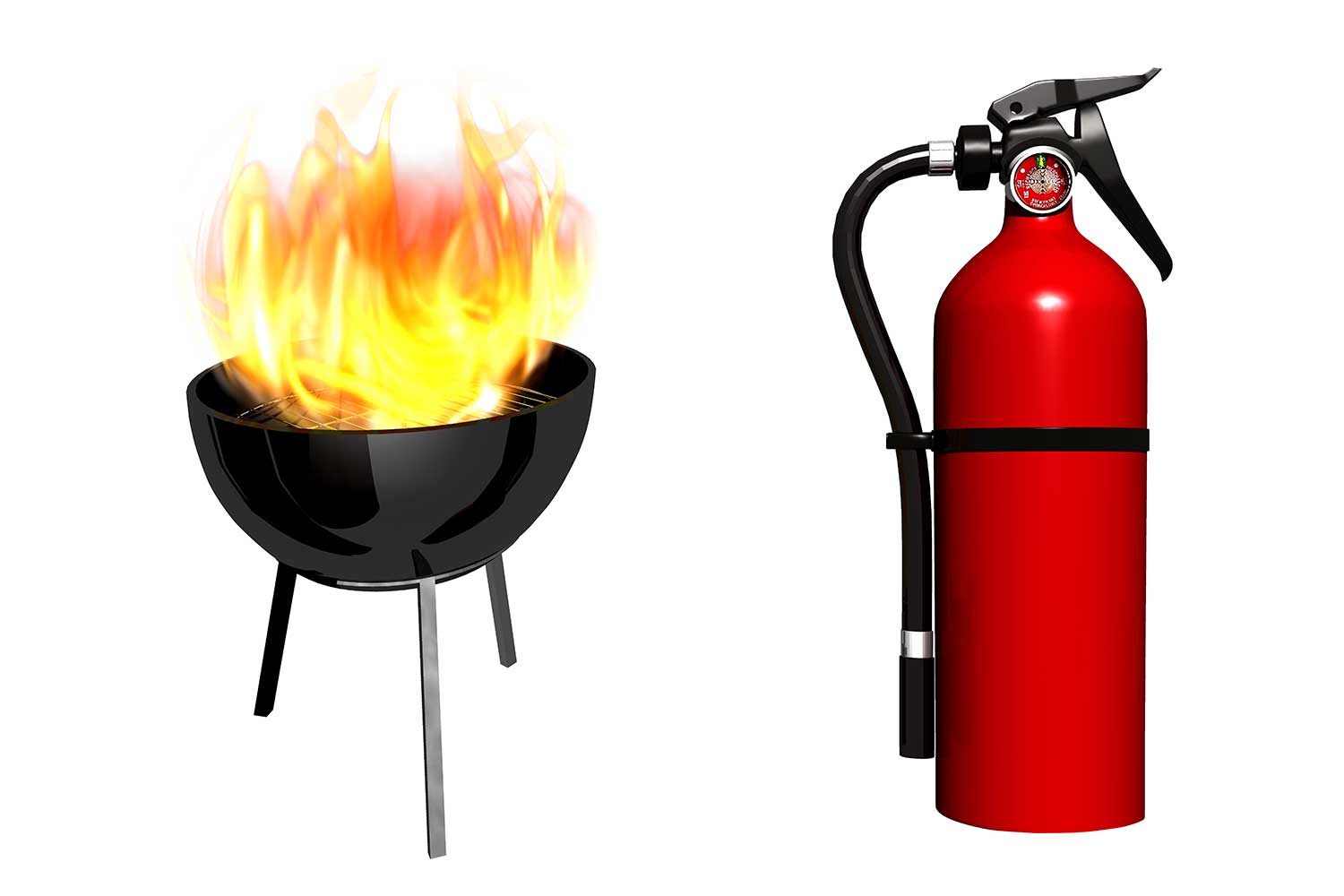 7. Wear Appropriate Clothing
Avoid using flowing clothes that can catch fire easily. We also recommend that you invest in a flame-retardant apron. And remember, if a piece of your clothing does catch fire, stop, drop, and roll to extinguish the flames.
8. Keep a Fire Extinguisher Close by
Being prepared is always the best policy. So make sure you have a fire extinguisher handy if a fire breaks out.
Let's ensure this barbecue season is a safe one. Follow these Grilling Safety Tips to help keep your family and property out of harm's way.
And if an accident should happen, remember RapidCare Emergency Room is here to help. We offer the highest quality emergency care near you!